The $10 Trick That Helped Me Win The Audition.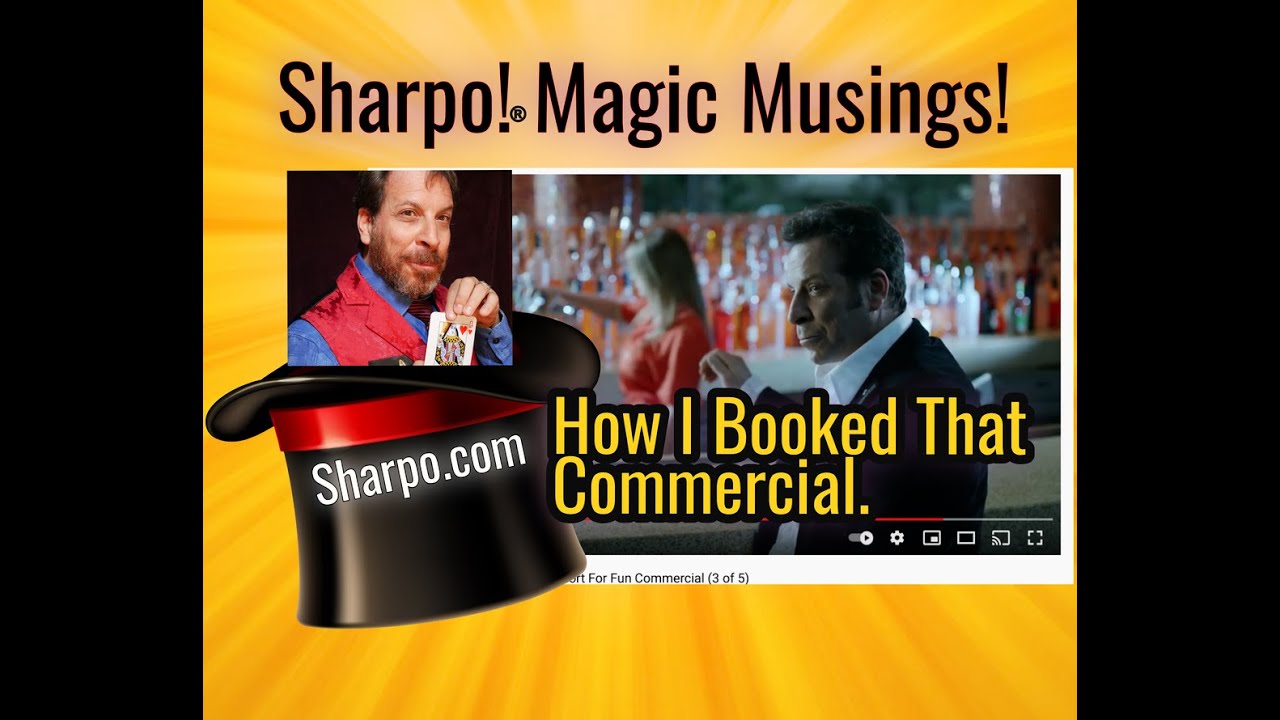 The ten dollar trick I bought at magic apple that I used to book the role of magician in a Harrahs Casino commercial:
Back in 2014 I booked the role of Casino Magician in a Harrah's Commercial "First Resort For Fun".
I decided to go for a modern Vegas -esque. In the casting office were magicians of all varieties. Top hat magicians, Kids magicians, tuxedos galore. I went in casual knowing my face had that "Magician" look. Funny how that follows me. One night at the magic castle I forgot my member pin but one of the staff members I had not met thought I was performing that evening. She said I looked like a magician. I guess that is the first trick! To have the spectators believe the look. After all perception is 9/10 of reality, right? But I digress.
For the audition I was told to prepare a short piece of magic. I thought about it and realized I probably wouldn't have a table and I needed something with a big visual impact. So I decided to do an in the hands 3 card monte and I used the Money Monte routine I bought from the Magic Apple years earlier.
Anyway, it worked. It had a quick pop of "WoW! And "How'd you do that?" They didn't even ask to see anything else. I left feeling good about it. At the call back I wore my Society of American Magicians pin but otherwise kept the exact outfit and did the exact routine again. I have learned that when it comes to call backs - the casting people liked what they saw the first time or they wouldn't have called you back! So I did it again and got the role.
It was a fun shoot and you can watch the video here on youtube. I disappear from my stage show in the commercial and reappear at a bar. I make a magical gesture and… voila! My fancy drink is now aflame!
So the lesson here is that simple tricks can really wow audiences as much as complex and expensive props! Often professionals will dismiss the use of these magic store effects because they deem them too pedestrian. Because of that philosophy they are often not known by the spectator and can have tremendous impact. After many years I still do some stuff I bought at the Magic Apple and the Hollywood Toy and Magic Shop and they still go over real big!
As I progressed along the years and in my magical education I found that many magical routines and effects dating back decades and even centuries create timeless pieces of magical theater. These are where the true reputation makers are found. In the dusty old volumed and tomes found in the magician's library. As my dad Wally used to say, "Everything old is new again and there is nothing new under the sun."
Below is the Harrah's video: